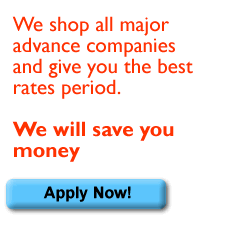 Why Us?
We get you unbeatable prices and superb service.
Quick Funding Time
Approval in as little as 8 hours, with receipt of funds in less than a week.
High Approval Rates
Bad Credit? That's okay, most people qualify anyways. In fact, our approval rates are typically higher than 80%.
High Funding Limits
We will fund up to $2,000,000. Call us at (866 645 3775) and see how much you qualify for.
No Hassle
Prequalify in less than a minute. Easy application with no collateral required.
Ease of Repayment
Repayment is completely automatic. It is made directly through a small percentage of your future credit card sales.
Enhanced Cash Flow
No set monthly payment obligation. Repayment is made through a small percentage of your future sales. This means if your credit card sales decline, so does the repayment amount.
Personal Service
At Premier Business Funding, providing the highest levels of personalized customer service is our number one priority. Each business owner is assigned their own personal account representative to walk them through the entire process.
Business Loans and Equipment Leases
Up to 24 months and rates as competitive as banks ,with no collateral
Plus we will save you money over the competitors.
Give us a chance to earn your business.