Frequently Asked Questions
Welcome to the Frequently Asked Questions (FAQ page). Below, we have tried to answer the most common questions visitors to this our Web site may have.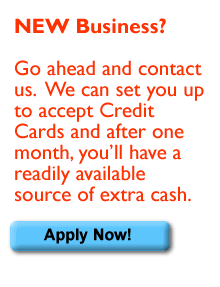 If you find that your question is not answered on this page, please contact us.or call us:
Monday to Saturday, 7:00 AM to 7:00 PM, MST at 866-645-3775 or cell 970-310-3311.
How long does it take for my application to be approved?
Applications are reviewed and approved in 48 hours or less. The usual turn around time is 24 hours from the time it is submitted.
How much time will it take for my business to receive funds once that the application is approved?
Typically we will wire funds to your bank in 5 to 8 business days or less, after being approved.
How much funding is my business eligible for?
$5,000 to $300,000 for advances; $10,000 to $2 million on loans
Do you charge any sort of application fees or other type of fees to apply for funding?
No. There are no application fees or administrative fees to apply for funding.
What can I use my funding for?
You can use your funding for anything that your business needs. Some examples of how businesses have used the funding they received are:
Purchasing New Equipment
Inventory
Offsetting Seasonal Cash Flow Fluctuations
Opening New Locations
Advertising & Marketing
Repairs and Renovations
Buying Out a Business Partner
Paying Outstanding Invoices and Other Liabilities
Supplement SBA Loans
I have been turned down by the bank for a loan. Do I still qualify for funding from Premier Business Funding?
Yes, The approval criteria for funding through us is much more liberal than a bank. The fact that you have been turned down by a bank for a business or personal loan does not impact on our approval process for Premier Business Funding.
What information is needed to apply for funding?
To apply for funding, you will be asked to provide the following information:
Several months of your most recent credit card processing statements
Copy of your drivers license
Voided copy of a business check
Completed and Signed Funding Application/Merchant Agreement (takes about 5 minutes)
My personal credit is not the best. Can I still qualify for funding from Premier Business Funding?
Yes. While personal credit does play a small part in the overall approval process, it is the performance of your business that plays the biggest part in determining whether or not you are approved for funding.
Is the product offered by Premier Business Funding a loan?
We offer business loans. We also offer cash advances, which are not loans, rather it is a purchase of future sales.
Once I have been approved and have received my funding, how does the advance get repaided?
We are the most flexible when it comes to payback. It can be done automatically either by:
1 a percentage of sales or credit card receivable or
2 fixed bank ach payments
Do I have to accept credit cards as a form of payment from my customers to be eligible for funding?
No, accepting credit cards is not mandatory to get an advance or loan.
Do I have to change credit card processors to receive funding?
In most cases you will not have to change processors. In some cases, you will have to change to credit card processors. This is due to the fact that payback process is automated and handled through your daily batch. Due to the systems process you will have to process your credit card sales through the processor that we work with. However, our processor has agreed to meet or beat the rates that you are paying to your current processor company.
What are the main requirements to be eligible for funding?
Process at least 5000 in visa/mastercard sales. If not accepting credit cards, gross monthly volume $10,000 or more.
Be in business at least 2 months
Have no liens totaling more than $120,000
My business enrolled in a marketing program with a company that also gave me cash that was so expensive and I want to buy out of the contract. Can I get funding to buy out that company?
Absolutely! Premier Business Funding has helped many restaurants get out of expensive contract programs that claim their marketing would drive in all sorts of new business. Not only can we get you out of those contracts, your cost of funds to do so will be considerably less than what you were paying to the marketing company.
If I am approved for funding, do I have to accept it?
If you are approved for funding you do not have to accept it. You have up to 90 days after approval to accept your funding. After 90 days, you have to reapply.
What if I need additional working capital after I receive my funding?
You can receive additional funding after you have paid back 75%. There are exceptions, however, where you may be able to get additional funding once you have paid back 50%.
How do I contact Premier Business Funding?
You can contact us by email, online request for form, or phone. Contact us.
Do you have a question that was not covered in the FAQ's about funding?
Please call and have our courteous staff assist you with your financial needs